Contact Us to Inquire About Our Custom Offerings
Shutters

Shutters are great for controlling the amount of sunlight that enters a room. Made of wood or synthetic materials, they also provide privacy, protect against the weather and enhance the aesthetics of a room. Shutters can be mounted to fit within the opening or overlap the opening. Operable louvered shutters (California or Plantation Shutters) have louvers or slats that rotate open and closed to control light, visibility and airflow.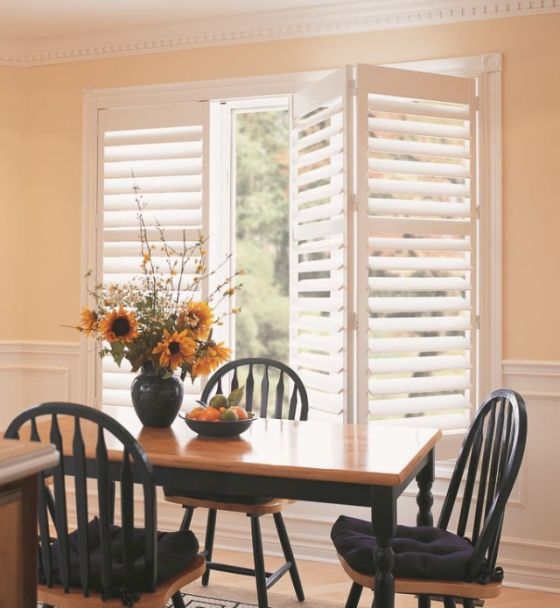 Hunter Douglas
Heritance Hardwood Shutters
NewStyle Hybrid Shutters
Palm Beach Polysatin Shutters
Norman Shutters
Woodlore Composite Shutters
Woodlore Plus Composite Shutters
Normandy Shutters
Blind Factory
Vert-A-Sheer® Classic
Vert-A-Sheer® Wave
New Wave Drape
3 1/2″ Vertical Blinds
2″ Vertical Blinds
LiteGlide Panel Blinds
Hunter Douglas
Cadence® Soft Vertical Blinds
Somner® Custom Blinds
Luminette® Privacy Sheers
Crosswinds® Wood Vertical Blinds
Vertical Solutions® Select™
Alustra® Luminette Privacy
Graber
Traditions® Wood Vertical Blinds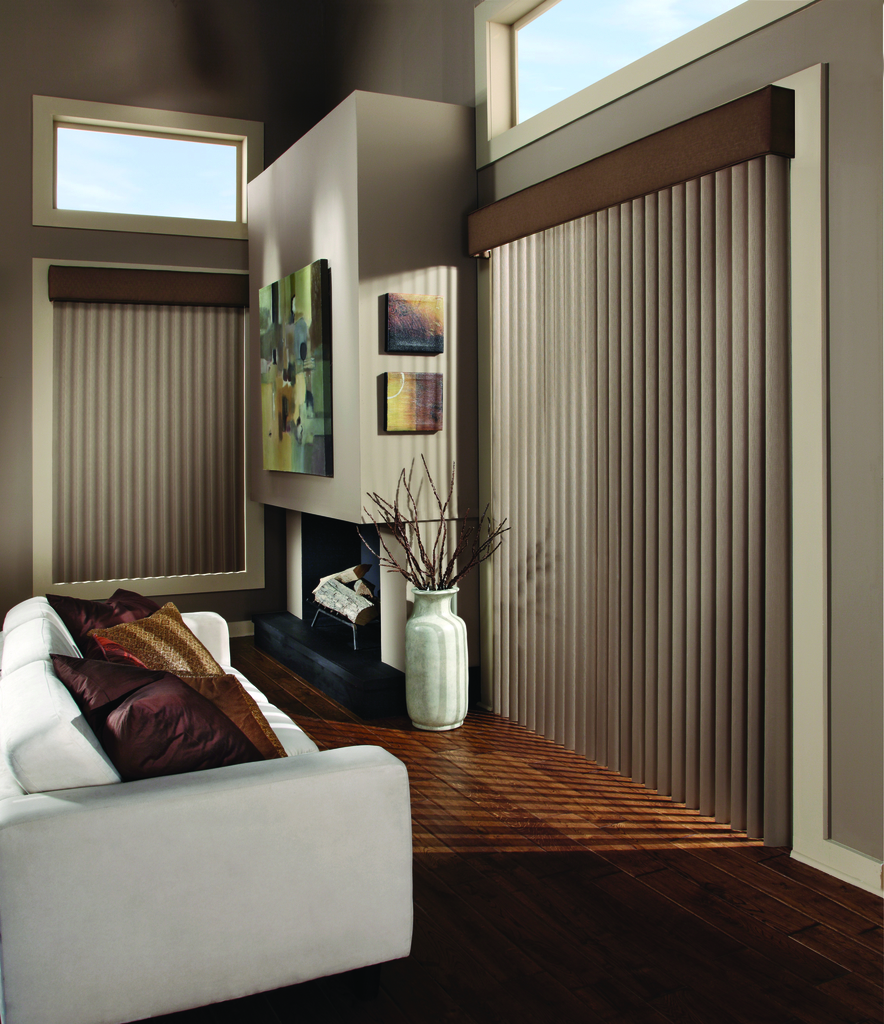 Vertical Blinds
Vertical blinds are among the most popular window treatment solutions. We offer a number of different styles, colors and materials such as: Cellular and sheer verticals, wood and wood alloy (faux wood), fabric and vinyl.

Blinds
 Blinds are the perfect solution for room darkening or light filtering. Our horizontal window blinds and "mini-blinds" are available in aluminum and vinyl, wood and wood alloy (faux wood) and come in several styles and colors.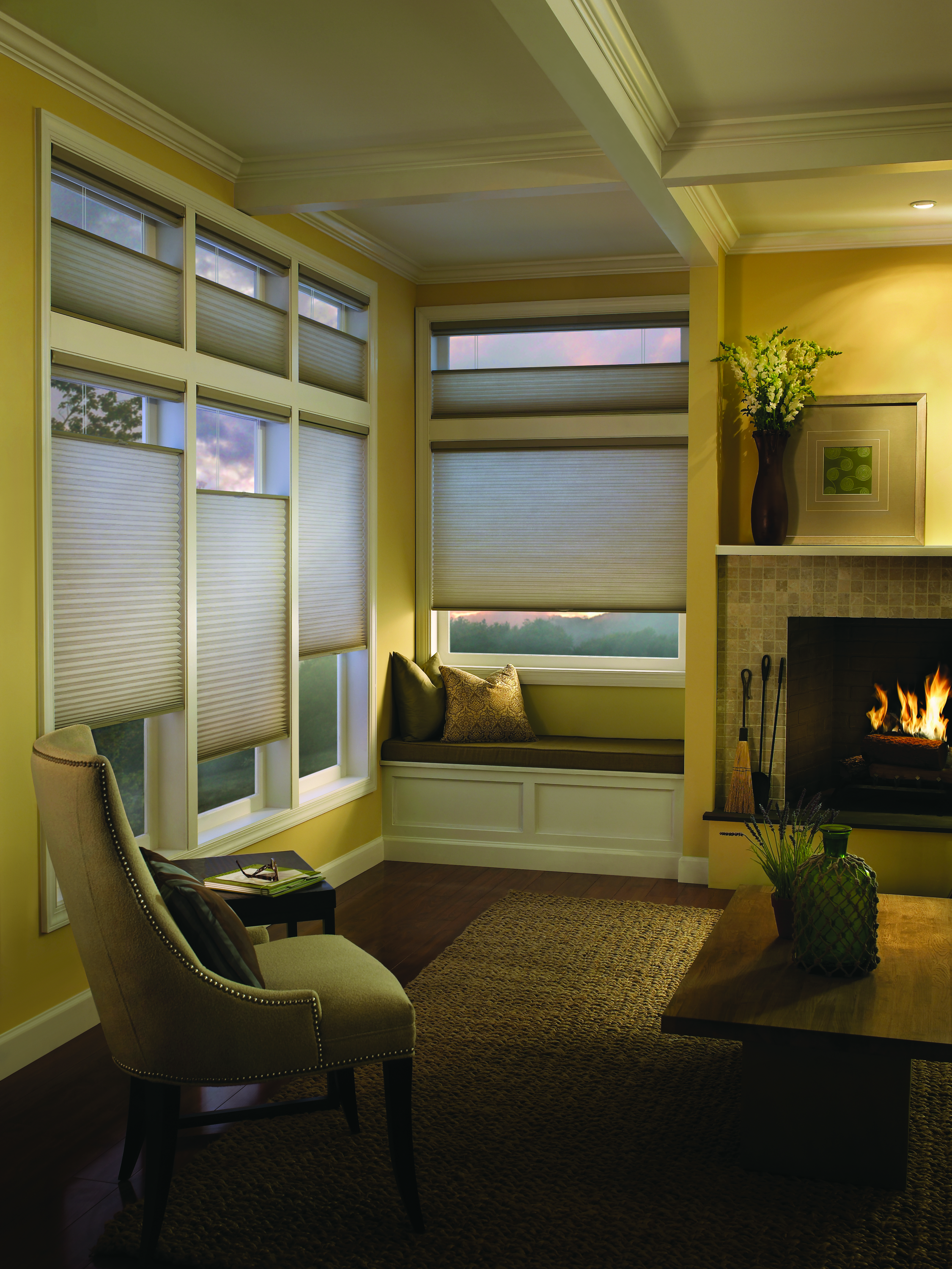 Hunter Douglas
Parkland® Wood Blinds
EverWood® Wood Blinds
Modern Precious Metals

Comfortex
Woodwinds® Wood Alloy Blinds
Newport Woods Basswood Blinds
Aria Advanced Faux Wood Blinds
Graber
Traditions® Wood Blinds
Traditions® Composite Blinds
Aluminum Horizontal Blinds
United Supply Company
Abbington Wood Blinds
Camden Faux Wood Blinds
Huntington Privacy Faux Woods
Pinnacle Aluminum Blinds
Worldwide Window Fashions
The Basswood Blind Collection
The Faux Wood Collection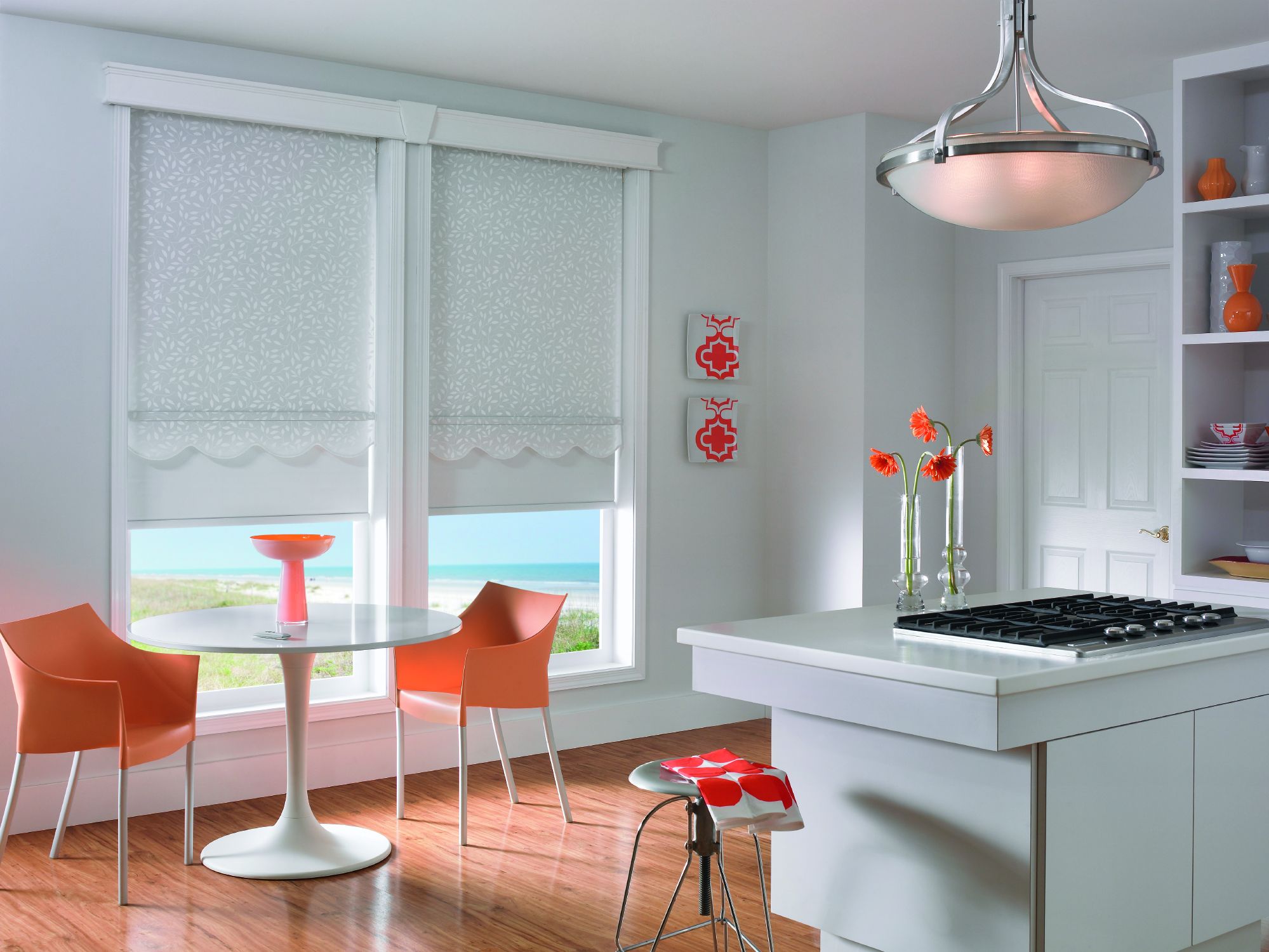 Shades
Window shades come in a wide variety of styles and colors and serve many purposes:
Cellular and Pleated Shades
Roller Shades
Roman Shades
Sheer Shades
Insulating Roman Panel Shades
Cordless Shades
Motorized Window Shades
Hunter Douglas
Duette® Honeycomb Shades
Pleated Shades
Comfortex
Color Lux Designer Collection
Natural Linen Flax Cellular Shades
PERSONA™ Cellular Shades
Symphony® Cellular Shades
Premiere™ Cellular Shades
Debut™ Cellular Shades
Virtuoso® Cellular Shades
Baritone™ Cellular Shades
Odysee™ Cellular Blinds
Privada™ No Holes Privacy Pleated Shades
Graber
CrystalPleat® Cellular Shades
EvenPleat® Pleated Shades
FashionPleat® Pleated Shades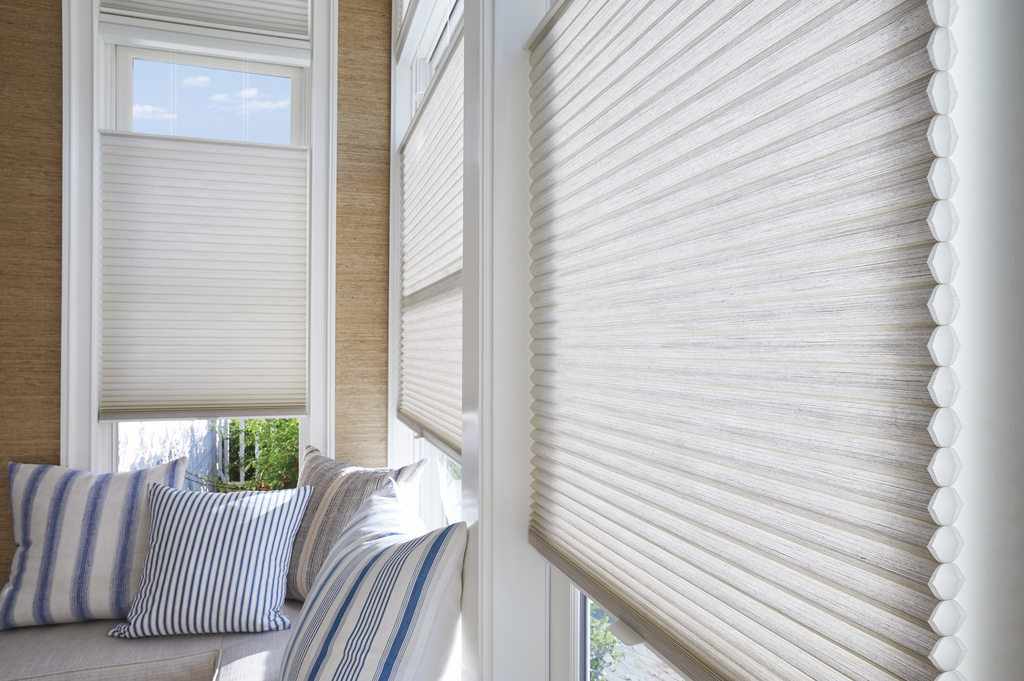 Roller Shades
Blind Factory
Decorative Roller Shades
Solar Window Shades
Vision Shades
Hunter Douglas
Designer Roller Shades
Designer Screen Shades
Comfortex 
PERSONA™ Roller & Solar Shades
Envision™ Roller & Solar Shades
PERSONA™ Custom Graphics Roller
& Solar Shades
Graber
LightWeaves® Exterior Solar Shades
LightWeaves® Roller Shades
LightWeaves® Solar Shades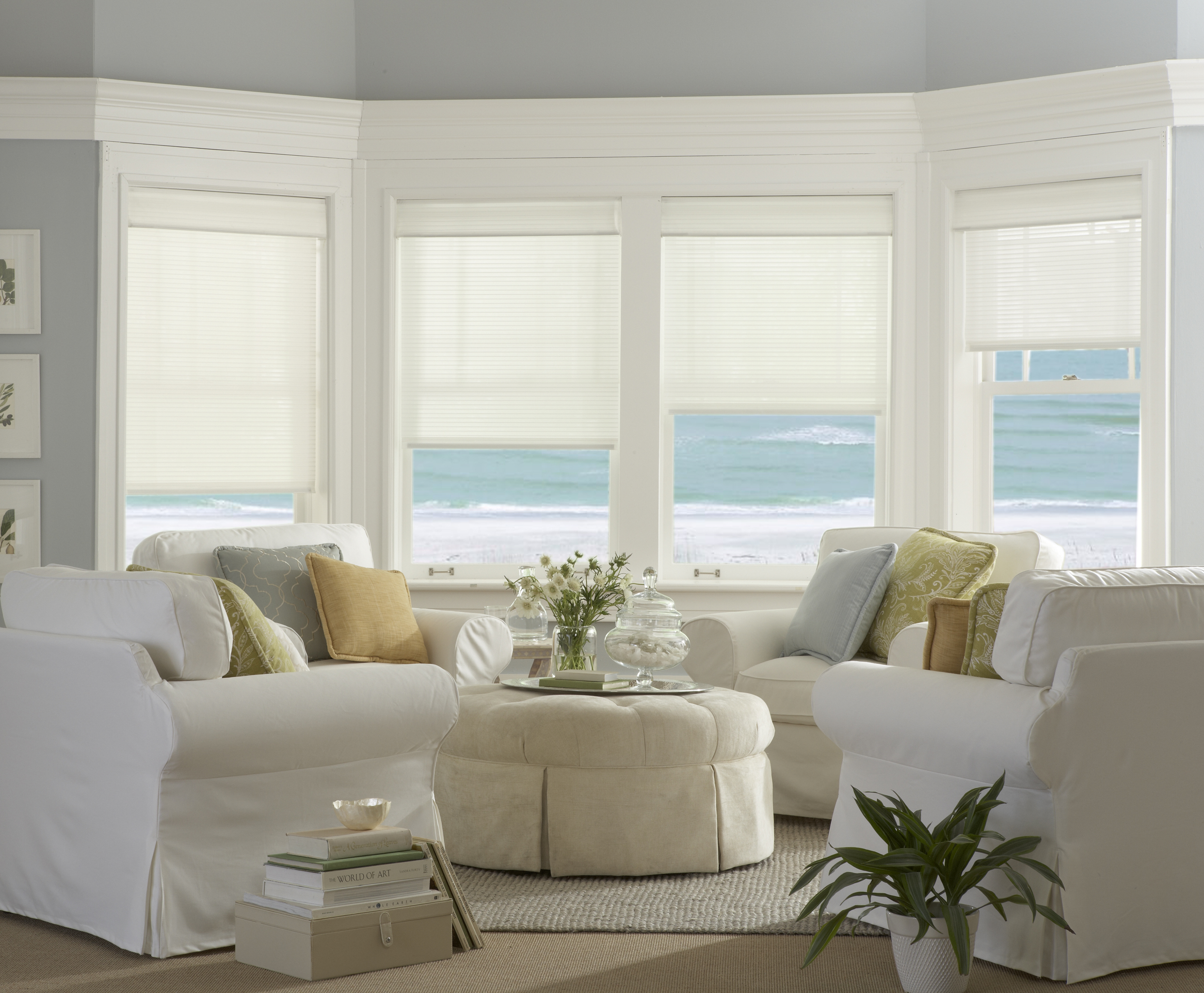 Woven Woods
Hunter Douglas
Provenance® Woven Wood Shades
Graber
Tradewinds® Natural Shades
Horizons Window Fashions
Natural Woven Shades

United Supply Company
Avalon Designer Natural Shades
Coronado Natural Woven Shades
Worldwide Window Fashions
The Gallery Woven Wood Collection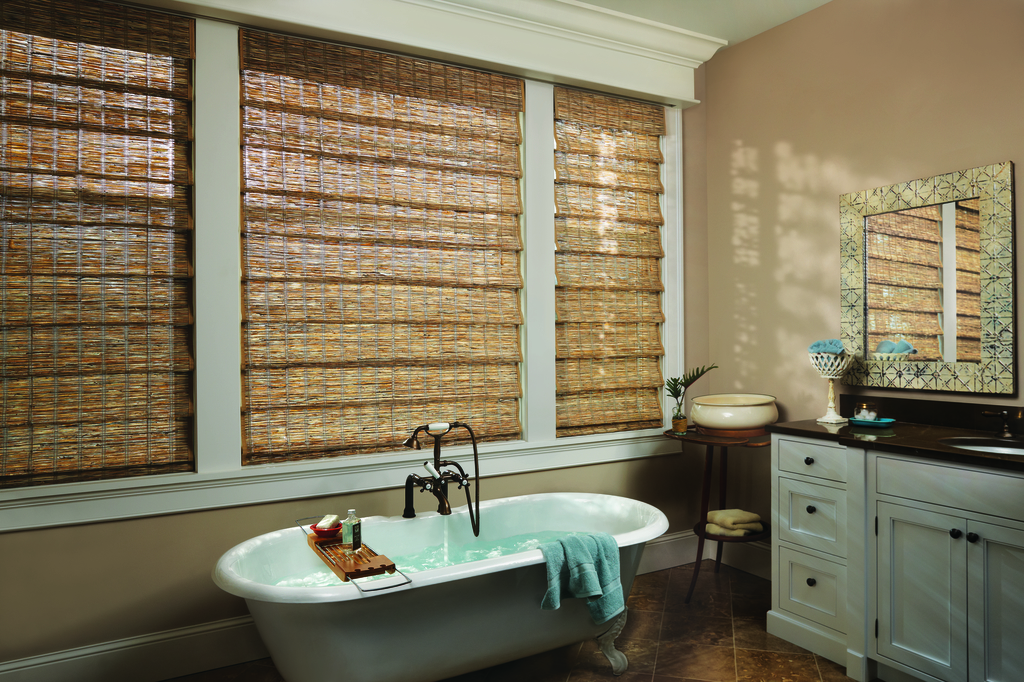 Hunter Douglas
Silhouette® Shadings
Luminette® Privacy Sheers
Pirouette® Shadings
Nantucket™ Shadings
Comfortex
Shangri-La® Shadings
Overtone™ Sheer Shadings
Soft Tones Sheer Shadings
Vertical Sheer Shadings
Graber
Overture Sheer Shades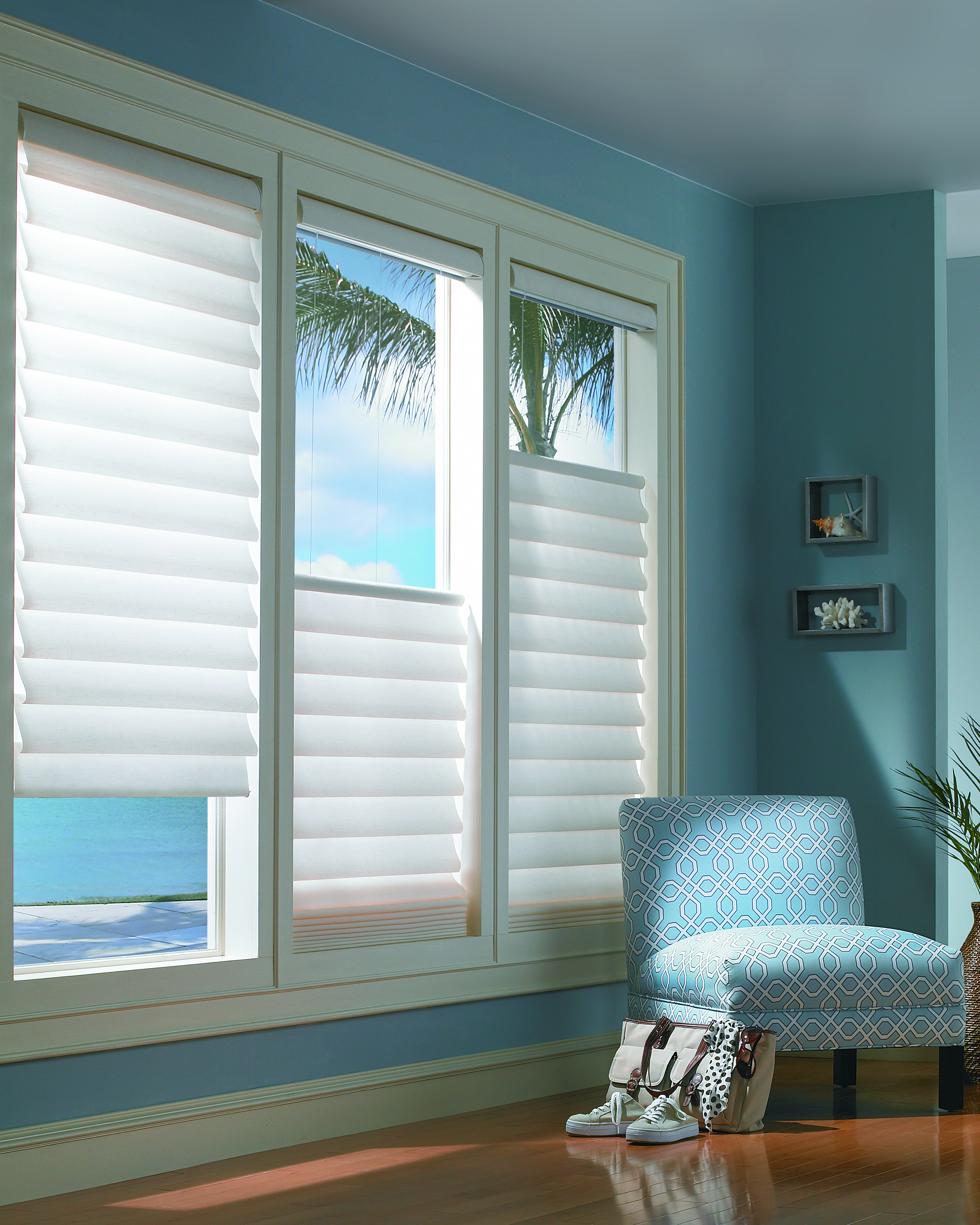 Sheer Shades
Create beautiful effects with diffused natural light. Sheer shades can be positioned fully open, fully closed or anywhere in between for the privacy control and light control you desire!  UV protection helps counter harmful effects of sunlight.
Our Eco Line
Graber® Simple Selections
A line that offers a mixture of products, colors, and options at an affordable price! This line is still customized to fit any window and is manufactured in 72 hours or less!
Products Offered:
2″ Wood Blinds
2″ Premium Faux Wood Blinds
2″ Faux Wood Blinds
1″ Aluminum Blinds
Cellular Shades
Solar Shades
Roller Shades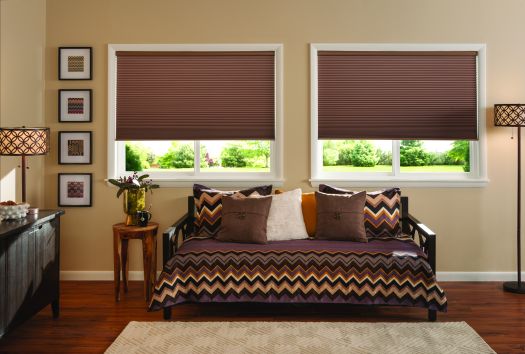 Drapery Hardware
We offer an extensive selection of finishes for poles, traverse rods, brackets, finials, and rings.
Kirsch
Graber
United Supply Select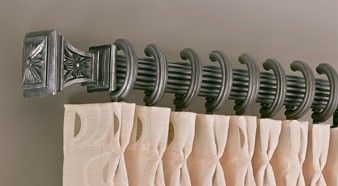 Custom Draperies
Draperies are great insulators. We offer a wide variety of fabrics and other options–lined or unlined, coated or uncoated, closely woven or sheer and "airey". We manufacture all draperies in our factory in Wilmington, DE!
We also offer a selection of decorative curtain rods, pulley systems and tie-backs to add that finishing touch.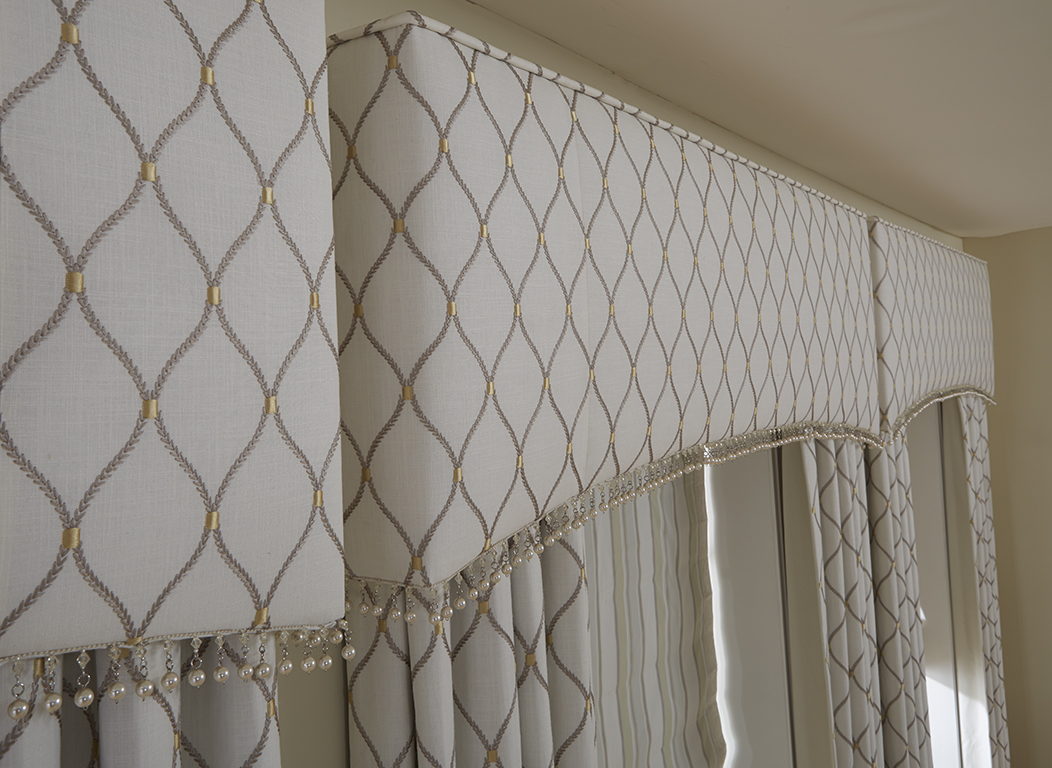 Cornices
A wood or fabric cornice adds the perfect finishing touch to any window treatment. We carry a variety of fine fabric cornice styles, plushand-finished domestic wood cornices in heights of 6″, 9″ and 12″. We manufacture all cornices in our factory in Wilmington, DE!
We offer up to 46 wood colors (or unfinished wood) as well as an extensive selection of fabrics.
A fabric valance adds that perfect touch to blinds, shades or draperies. It can also be used by itself to maintain an unobstructed view. We offer a wide selection of luxurious fabrics to match any décor. We manufacture all valances in our factory in Wilmington, DE!

Available Options:
Motorized Blinds
Motorized Vertical Blinds
Motorized Shades
Hunter Douglas
PowerView® Motorization
Comfortex
PowerTouch™ Cordless Motorized Wand
Graber
Virtual Cord™ remote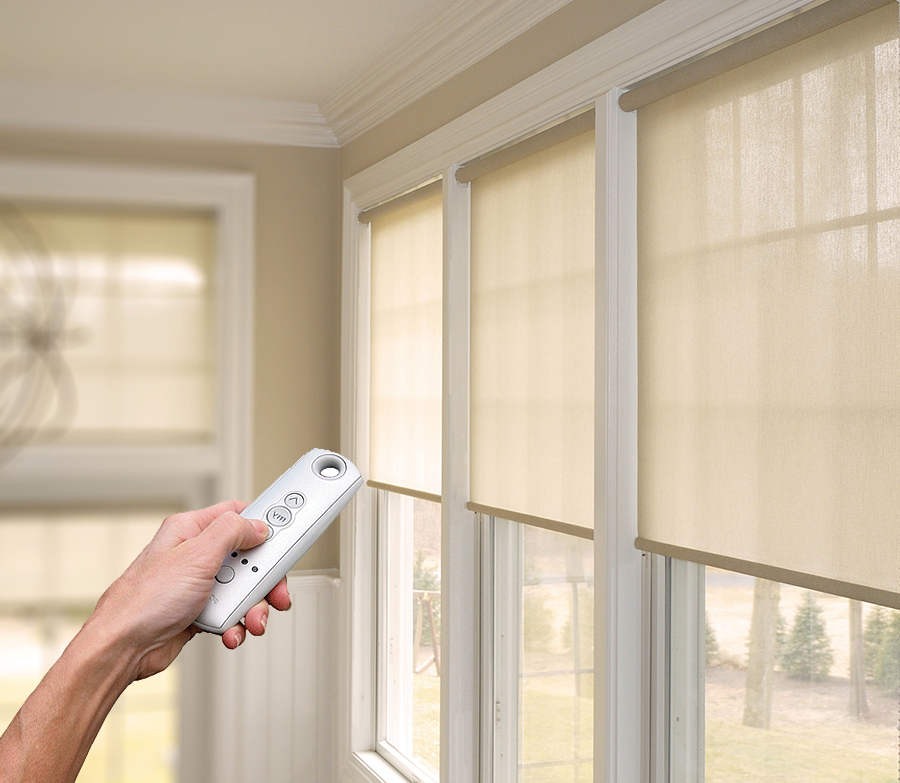 Motorized Options
Motorization is available with many of our shades and blinds and offers the convenience of automatic timers, safety–with no dangling cords, and the ease of raising and lowering your shades with the touch of a button.